The Gallo Nero agritourism is located in the Po Valley in North-East Italy, in the province of Padua, 40′ from Venice, 15′ from Padua, 15′ from Vicenza and 45′ from Verona.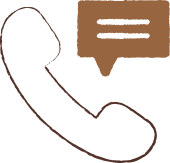 Phone + 39 049 9004817
Mobile +39 333 2181381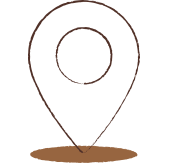 Via Monte Cengio, n. 2
35035 Arlesega di Mestrino
(Padua) Italy

Agriturismo Gallo Nero is easily reached from the Grisignano exit off of the A4 autostrade (Turnpike).
After the exit, follow the signs in the direction of Padova (Padua) on the State Road 11. Proceed east for 2,5km until you reach Arlesega, which is a part of Mestrino.
Turn left right before the church, on Via J.F. Kennedy, in the direction of Lissaro. Proceed ahead for 400mt. (1⁄4 mile) and you have arrived.
We are on the corner of Via Kennedy and Via Monte Cengio.
The train stations of Grisignano and Mestrino are approximately 5 away. Very convenient for arrivals or departures to Venice, Verona, Padova, Vicenza or beyond.
The bus stop is a 5 minute walk from our Bed & Breakfast on the State Road 11. The bus stops every 30 minutes from Monday to Saturday, and hourly on Sundays until 21:00. and goes in the direction of Padova or Vicenza.
The airports of Verona and Treviso are about 70km (45 miles) away, the terminal of the Marco Polo Airport is 50km (31 miles) from here and the Milan airport is 200km (125miles).
From the train station in Grisignano exit to the right, go 0.4km (1⁄4 mile) , at the first stop turn to the left, proceed in an easterly direction for 1.5Km (1mile), you will pass the sign indicating Poiana di Granfion, continue ahead until you reach the crossroad right after the Bar/Trattoria and turn right onto Via Sebenigo. Proceed for another 2.4km (11⁄2 miles), passing under the train tunnel, when you arrive at the stop turn right. Continue ahead passing under the tunnel of the autostrade for 1.6km (1mile), we are on the left at the intersection.
The entire ride is 5.9km (3.7 miles).